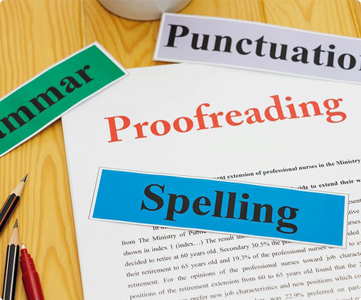 Voice recognition plus expert transcription is a winning combination for AI-generated transcripts. And when transcript accuracy, details, and completeness are essential to your project, TTE is here to proofread that transcript. Whether you're a solopreneur, entrepreneur, organization, small business, or large corporation needing a final document for internal or external use, TTE is here to help.
Our experienced transcription professionals meticulously proofread and polish your software-generated transcript, so it's a reliable document for effective communication and the project's success. We'll make sure crucial information is understandable, essential facts are right, context is clear, and grammar is correct. A transcript proofreading partner you can trust delivering results you can trust, TTE offers convenient 3-4, 6-8, 12, 24, and 48-hour turnaround times.
Contact us today to learn more. We'd be happy to discuss proofreading possibilities with you.